My parents' house
My parents' house
Date: July 2015
After the replica of my apartment, I made a replica of the previous location where I lived: my parents' house (where I lived between 1990 and 2005, and where they still live).
This time I made only the outside, which was more interesting than my apartment's outside, as here it is an old house, typical of the houses built around 1900 in Brussels.
I made it at a smaller scale than my apartment: the scale was chosen to match the windows sizes.
Here is a photo of the actual house: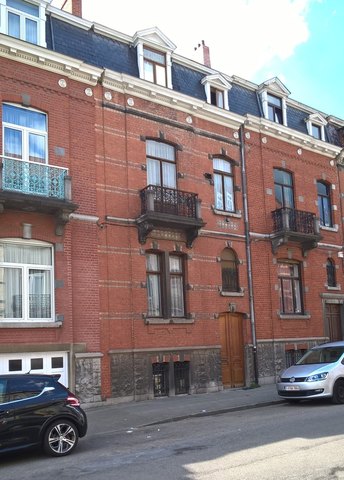 Lego version:
Seen from the inside: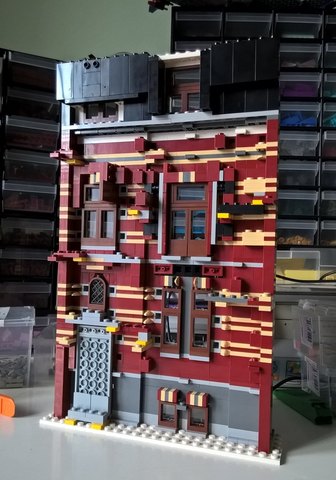 Garden side; the photo was taken before spring, after that the tree leaves cover a lot: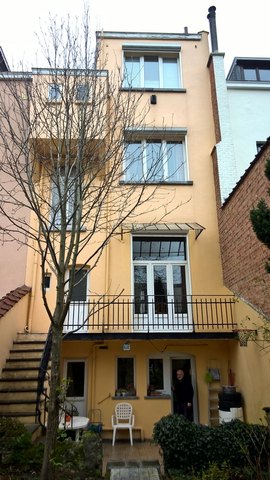 Lego version:
Seen from the inside: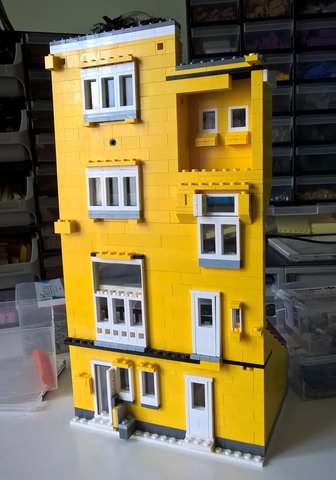 LEGO® is a trademark of The LEGO Company which is in no way linked, managing, owning nor sponsoring this website.