Winter Village: Santa's Storage Unit
Winter Village: Santa's Storage Unit
Date: December 2014
This MOC was made for the 5th annual Winter Village contest of Eurobricks, see this thread on the forum for more information.
The title may sound weird, but I wanted to make a car parking lot and I had a thought: for the whole rest of the year, Santa has to store his sleigh somewhere. He can't just keep it parked in the street or in the garden.
So in December, it is time for him to take the sleigh out of his garage: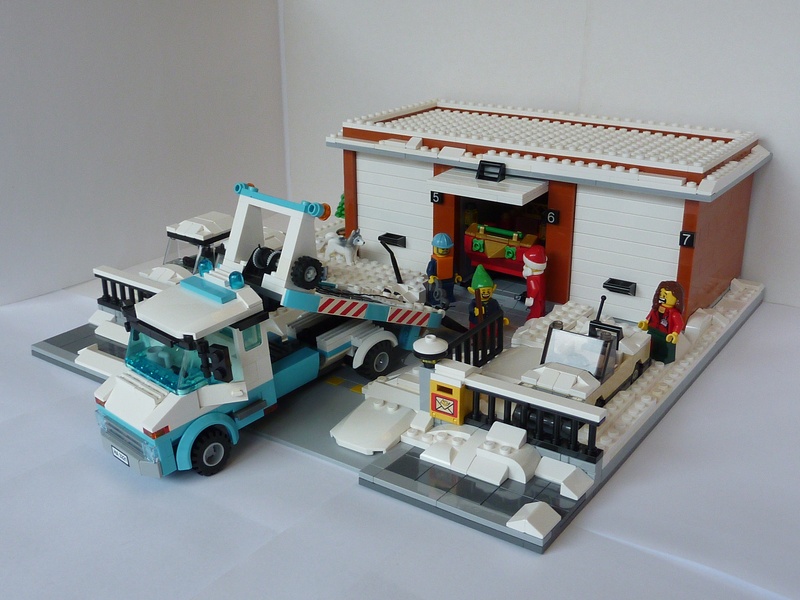 One of the elves helped sweeping the snow for the tow truck.
Close-up view: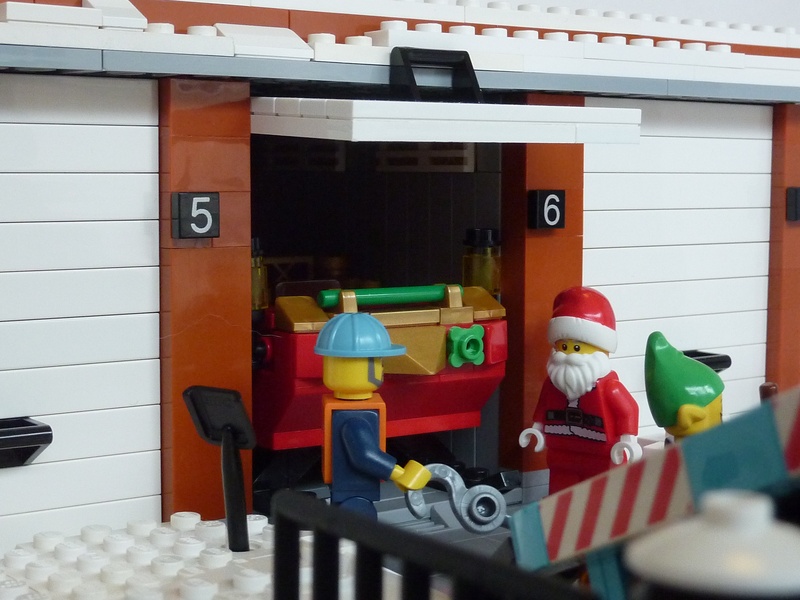 Aerial view: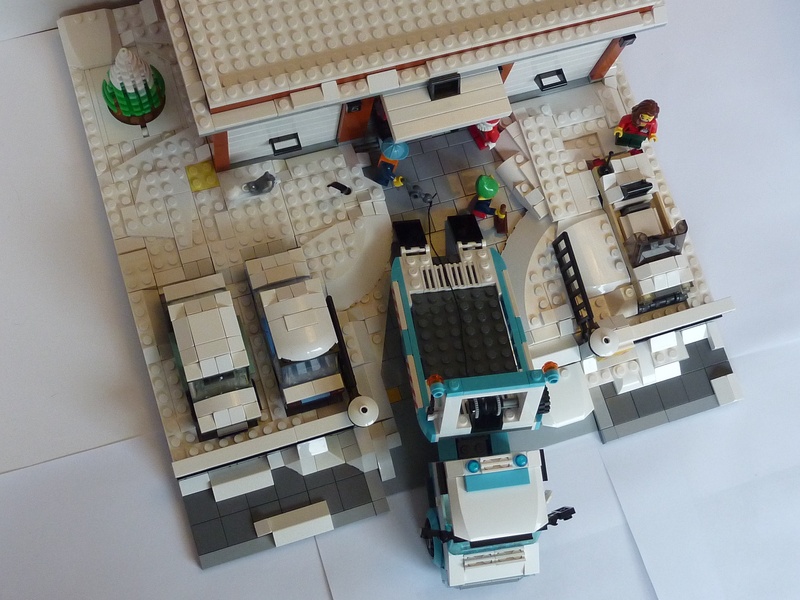 Cars full of snow parked there:
And when you have a convertible, better not forget putting the top: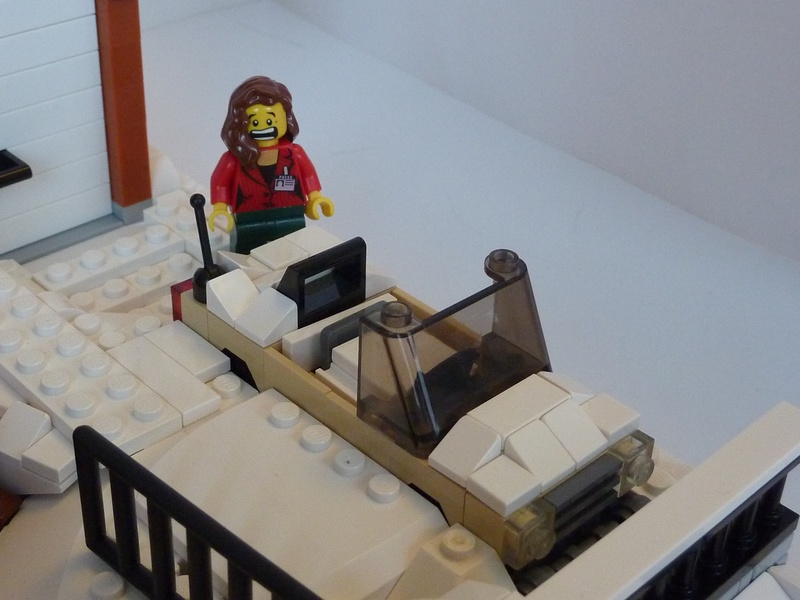 Q&A:
Why is the sleigh so badly designed?

I don't know how to make something like that correctly, I wanted to use the one from the set 10245 "Santa's Workshop", but it has been forbidden in the contest rules.

The tow truck looks quite familiar, is it just me?

Indeed, I originally planned to use 60017 "Flatbed Truck", but for the same reason as above I had to replace it, so I made one with colors more in the theme, but I was influenced for the basis.
LEGO® is a trademark of The LEGO Company which is in no way linked, managing, owning nor sponsoring this website.