Winter Ferris Wheel
Winter Ferris Wheel
Date: November 2021
My girlfriend asked for a ferris wheel with a Christmas theme for the winter village sets that we use for the winter decoration.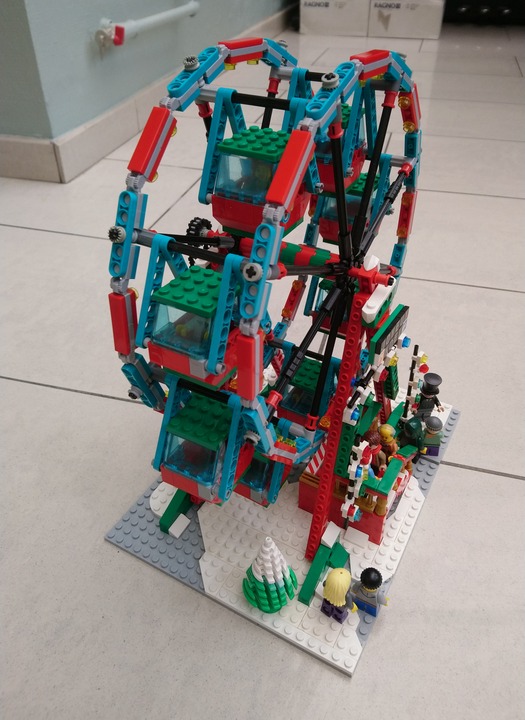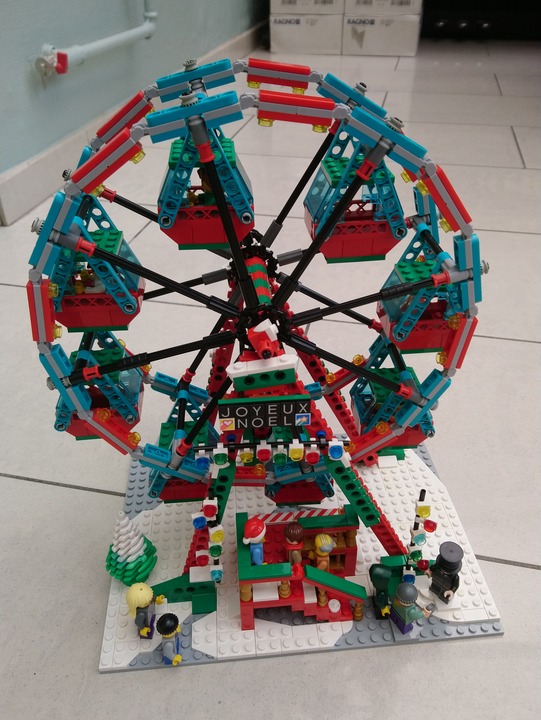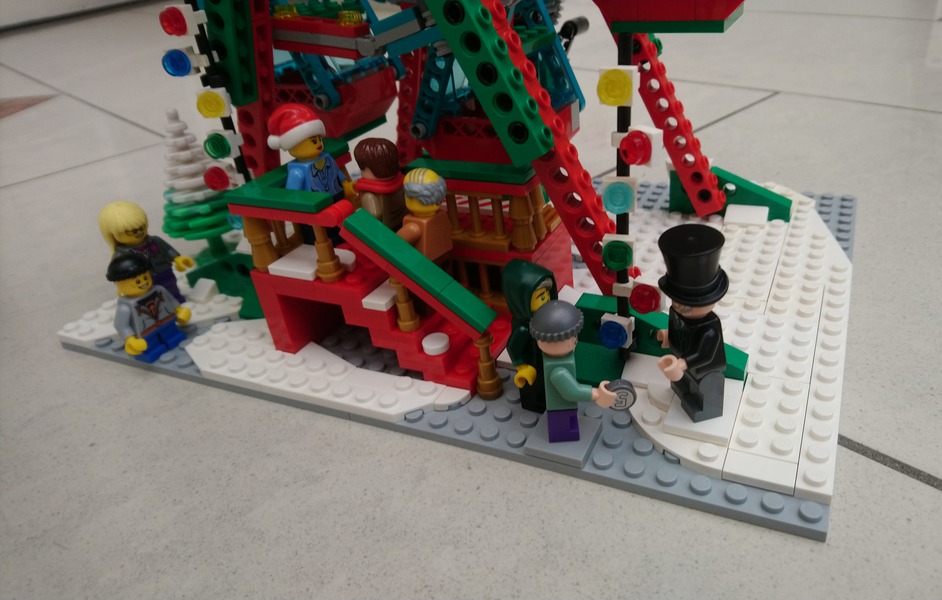 I didn't motorize it, but I added a crank to animate it: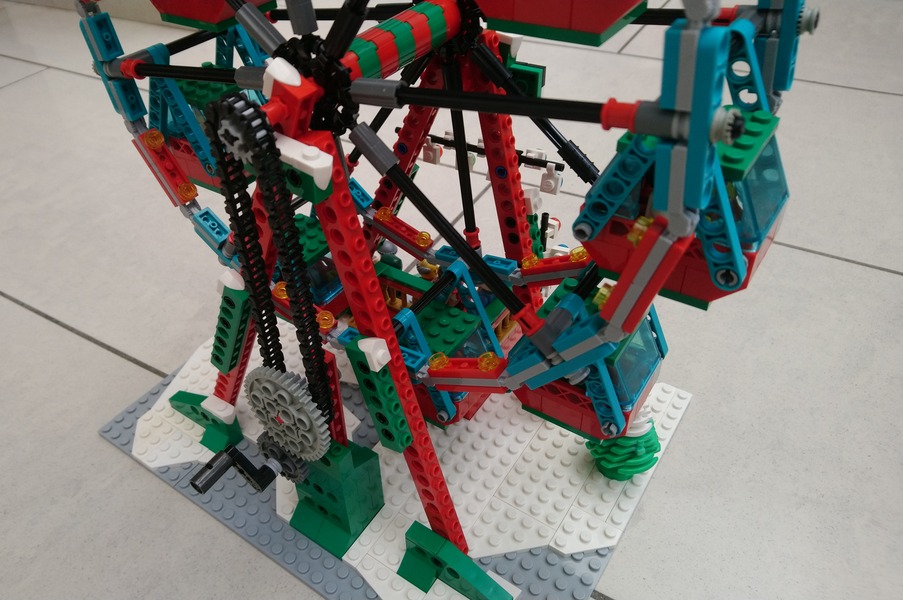 This MOC was heavily inspired by the set 31119 Ferris Wheel, using the parts that I had in stock.
As I didn't had a lot of this part, I rather used my large amount of dark turquoise "liftarm thin".
Here is it on display with a few other Winter Village sets: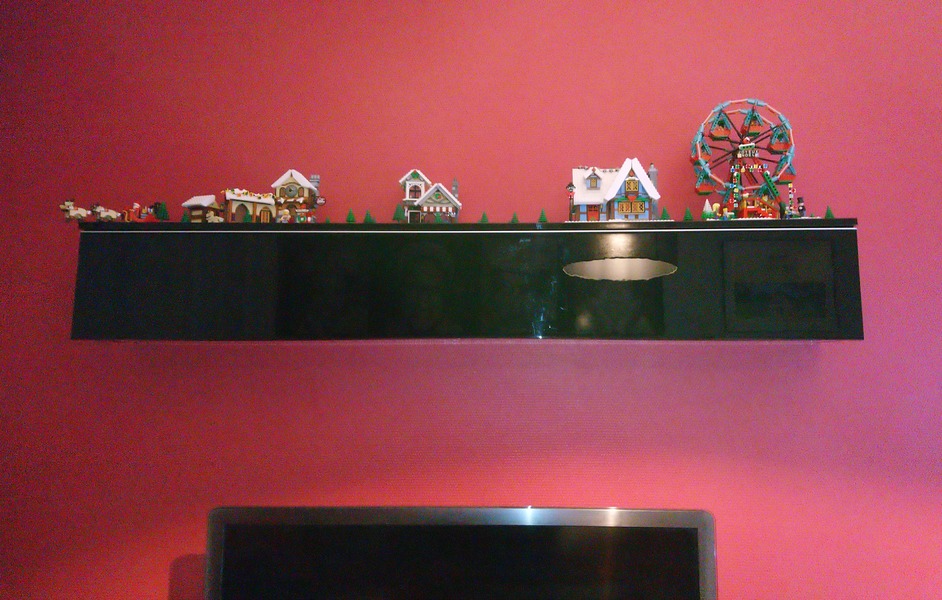 LEGO® is a trademark of The LEGO Company which is in no way linked, managing, owning nor sponsoring this website.