Le petit baigneur
Le petit baigneur
Date: April 2017
This MOC was made for a "boat" challenge on the Lego thread of hardware.fr forum.
I quickly made the kayak featured in the movie "Le petit baigneur", but it seemed a little too little as entry.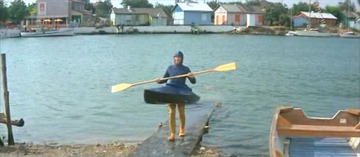 So I thought I could add the house-boat seen in a large part of the movie, as the hull of the set 4011 Cabin Cruiser seemed fine for that:
And while I was doing that, I also added the WC-boat: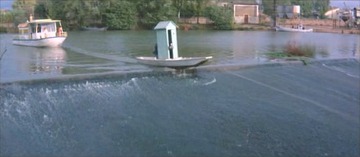 The result:
Ironically, I didn't make the race boat that is seen at the beginning of the movie that gives its name to the movie :D
LEGO® is a trademark of The LEGO Company which is in no way linked, managing, owning nor sponsoring this website.