Arrival on the island
Arrival on the island
Date: December 2021
BrickPirate organized a challenge named "15 years...", where particpants had to build something to celebrate the 15 years of the forum, representing that online community. See this thread for rules (in French) and participating entries.
My entry is representing the arrival of Belgian members on the forum, I'm on the left boat, the one on the right was a reference to another member.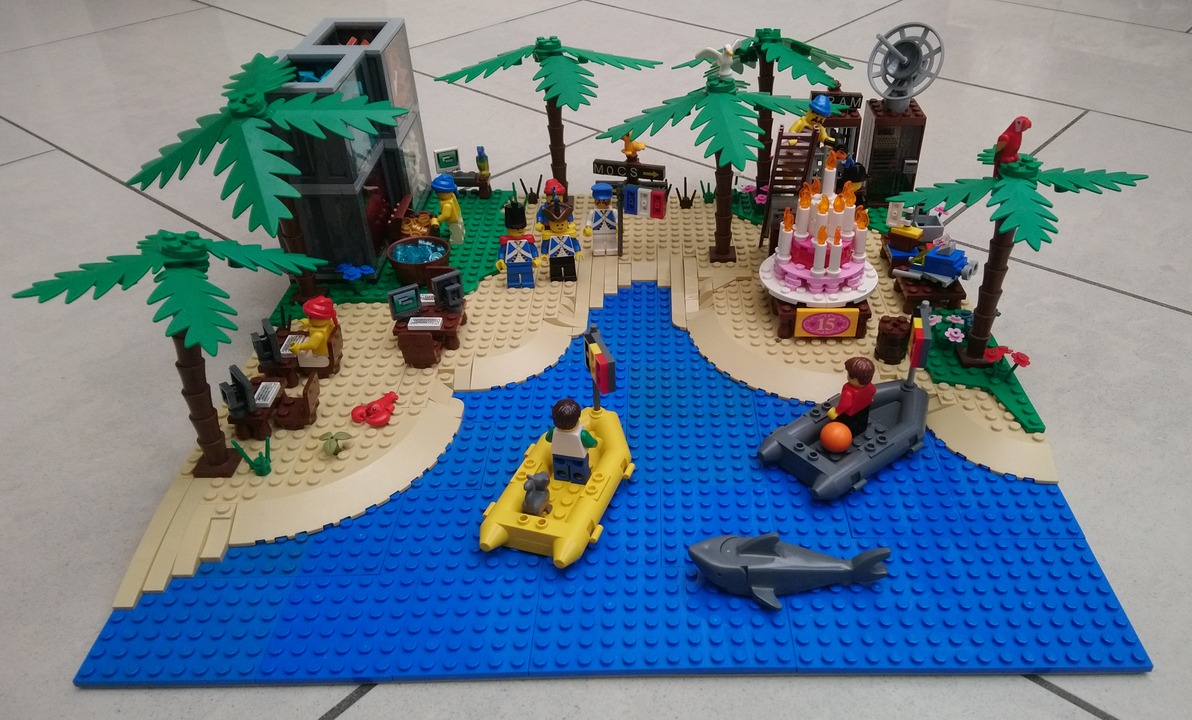 In background on the left there is the storage of bulk parts: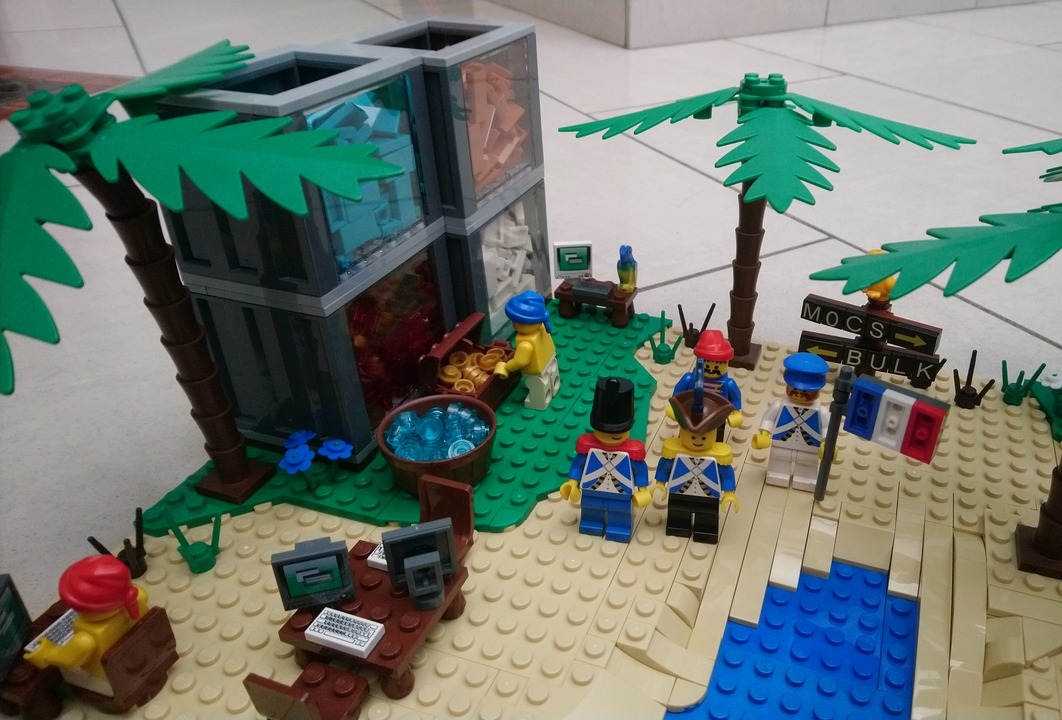 In background on the right there is the server of the forum and the MOC area: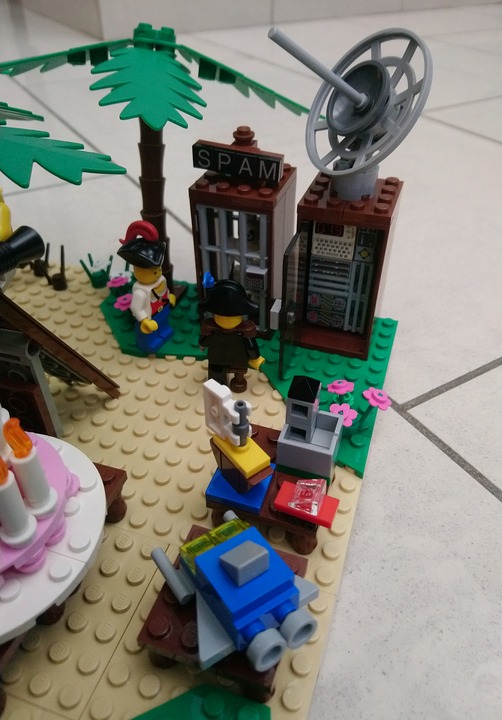 The cake for the 15 years, with matching number of candles, though that some are hidden due to the photo angle: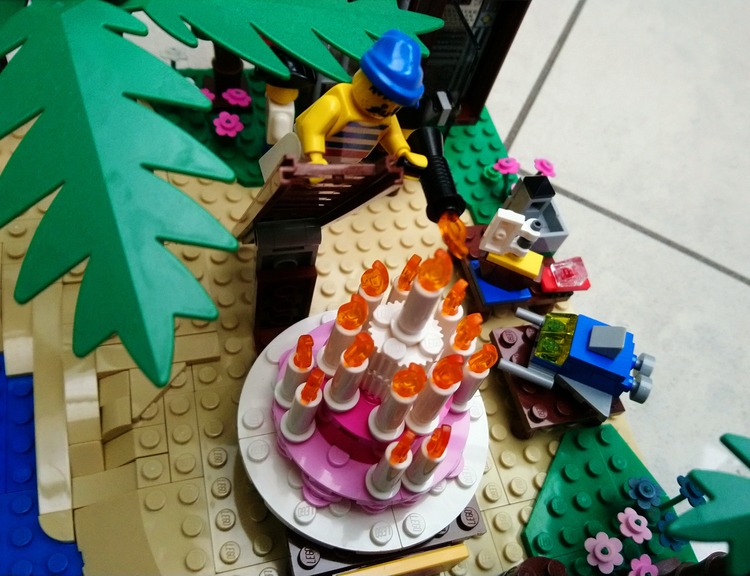 Aerial view: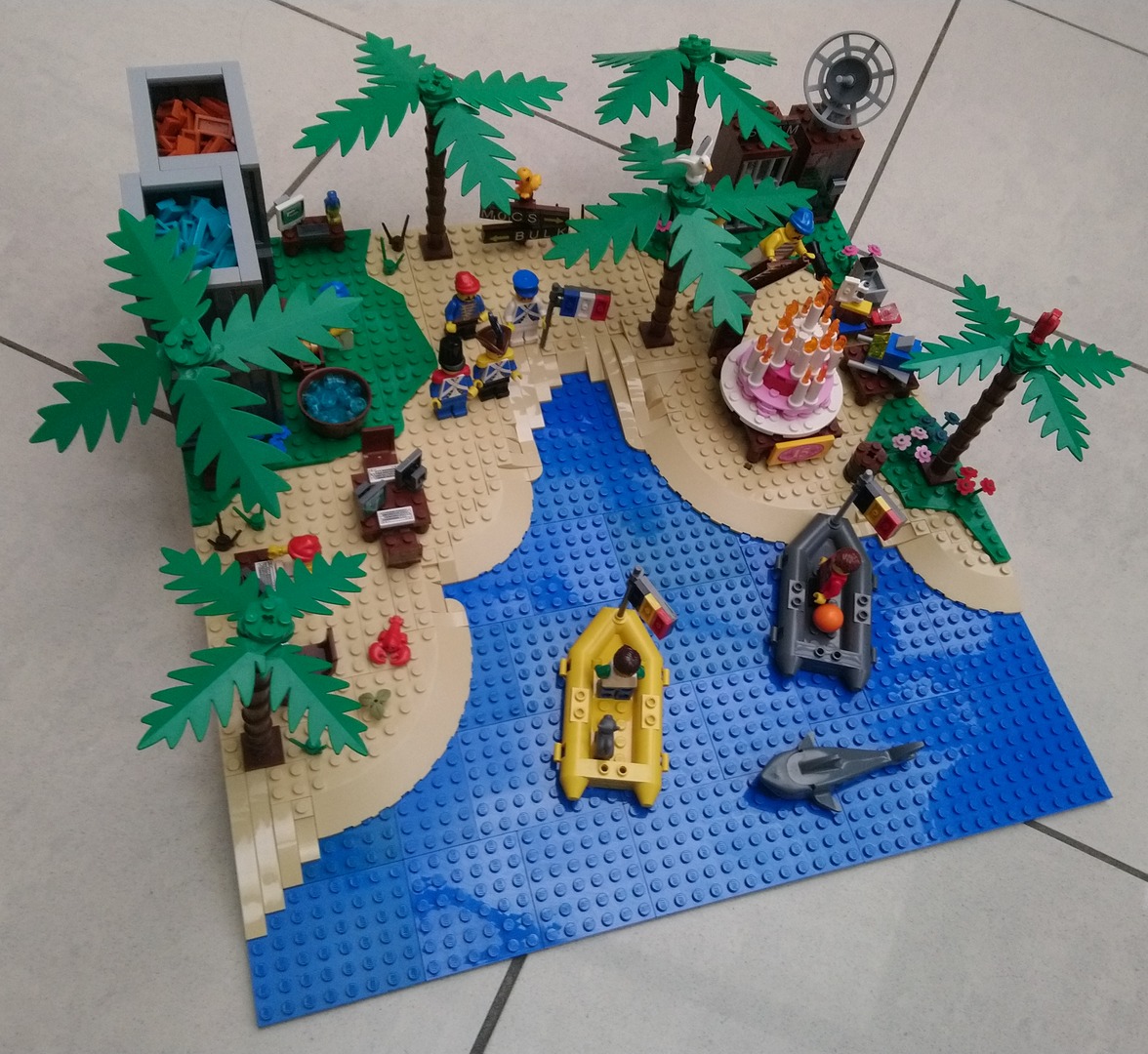 LEGO® is a trademark of The LEGO Company which is in no way linked, managing, owning nor sponsoring this website.