A-Team 5550
A-Team 5550
Date: November 2018
Someone suggested me to make a version of the 5550 Custom Rally Van based on the GMC van from the A-Team TV series.
That's an easy build, and even if it is completely useless it was fun to do.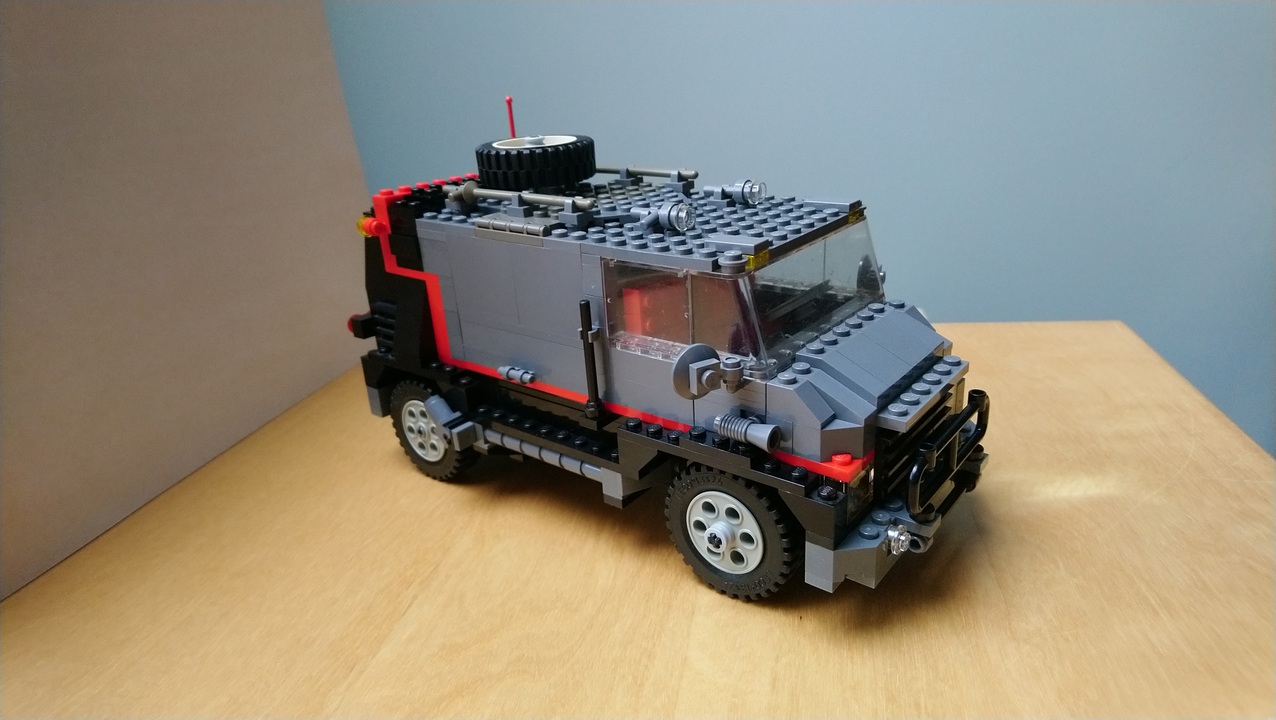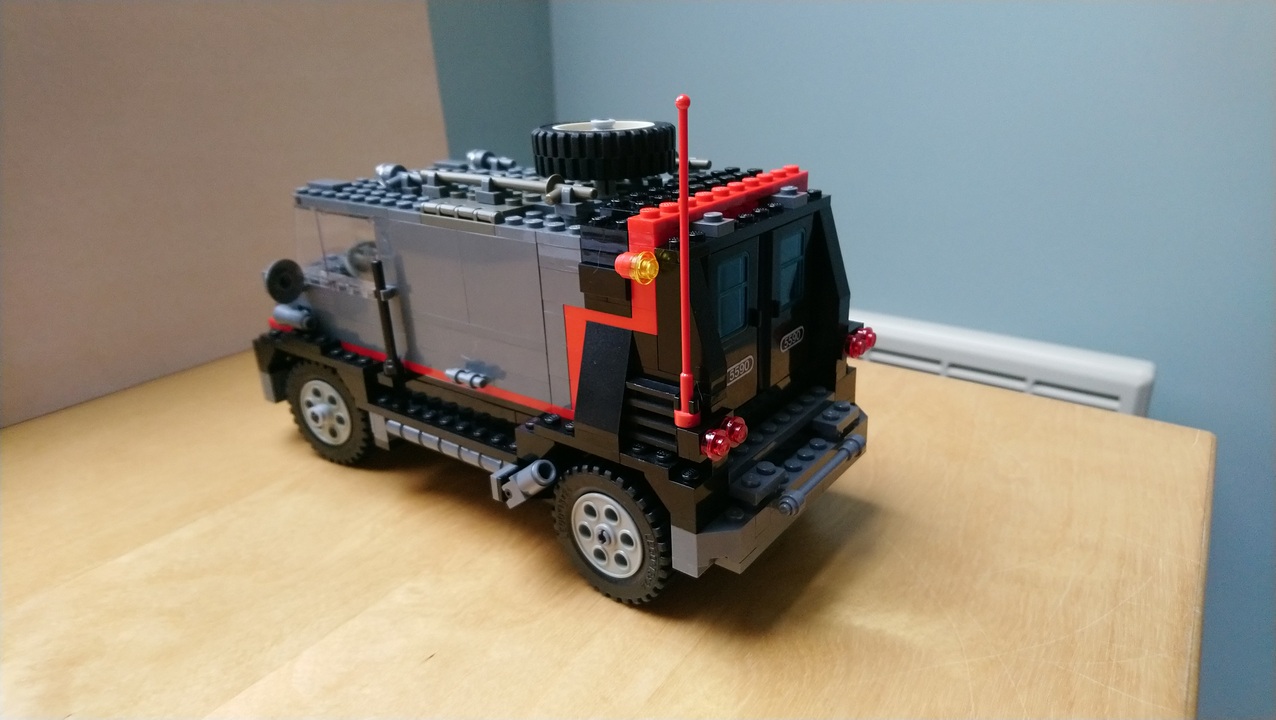 I had to do a few changes due to parts that didn't exist in dark bluish gray:
front doors replaced by bricks+panels
2x2 macaroni bricks replaced by facet bricks
use old dark gray for side door hinges
This build was suggested to me because a few years ago I bought a few secondhand 5550s as they were easy to find and cheap, and just replaced the black & yellow lines by other colors: photo on Brickshelf.
LEGO® is a trademark of The LEGO Company which is in no way linked, managing, owning nor sponsoring this website.